Motorcycle Helmet Laws by State Blogs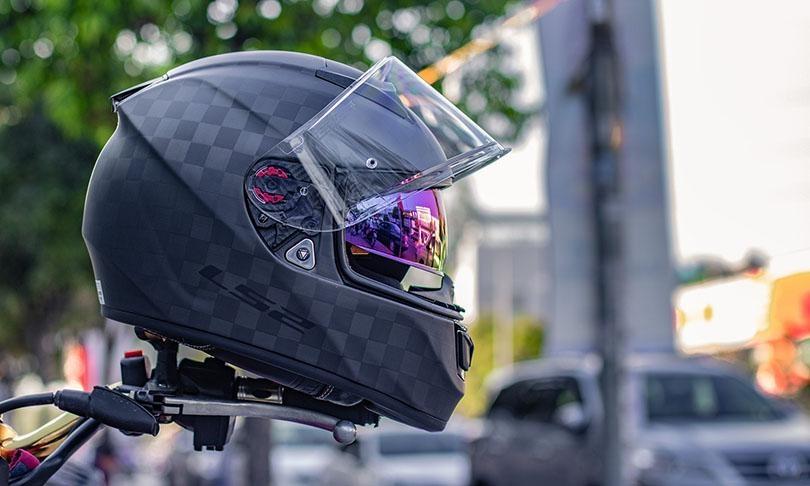 Motorcycle helmets may not be able to guarantee your safety always but they nearly always will reduce the extent of your bodily damages in the event of an accident. Read our blog to know about the mandatory use of motorcycle helmet and what are their issues!
In case you already know the importance of helmets, you must have also wondered if they come with an expiration date. Motorcycle helmets might not go bad like the ricotta cheese sitting on your fridge, but they do come with an expiration date, beyond which you should not use them.
Motorcycle helmets, gloves, and boots protect motorcyclists from injury during an accident. However, do these safety gear items prevent death or serious injury? Here is a look at how effective motorcycle helmets, gloves, and boots prevent motorcycle accident deaths.
How safe are half-face (open-face) motorcycle helmets, and are they better or worse than full-face helmets? We will answer such questions in this article.
The debate on the use of motorcycle helmets and the laws that enforce that usage, is one debate in America that never seems to be resolved as it has been a debate of the past several decades. Read our complete blog here.
In this blog, we will look over some data and a couple of facts to determine whether helmets are actually necessary and save lives. Keep on reading!!
There are several studies that prove the effectiveness of helmets. It has been seen that states with universal helmet laws have lower percentages of fatal motorcycle crashes. In this blog, we will be discussing all those arguments to better understand their stance.
Many people in the United States who ride motorcycles are not aware of all the laws and regulations regarding the usage of helmets. If you're planning to travel a long journey on your motorcycle, it's recommended that you familiarize yourself with all the US States helmet laws.
Motorcycle helmet laws can be a surprisingly tricky topic as many states have very different laws so if you've ever been confused or found yourself looking for a guide, don't worry, this article is hear to help you understand better and can particularly help you if you are traveling across state borders.
Since helmet laws can often get murky and confusing, we have compiled a table of the different states and their laws regarding motorcycle helmets.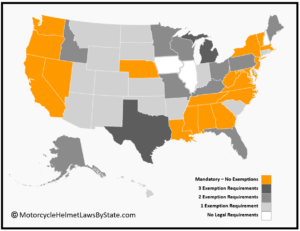 In many state in the United States if you are of a legal age, wearing a helmet while riding a motorcycle is optional. Nevertheless, simply because you may ride without a helmet does not mean you should.
Motorcycle riders have never had so many helmet options. While having so many alternatives is good, it may be difficult to pick the ideal one. Where do you begin? Before making your pick, you should be aware of the five fundamental types of helmets.
Are there laws in Florida that mandate the use of a helmet by motorcyclist drivers as well as motorcycle passengers? The answer is yes. The motorcycle helmet laws in Florida can be rather complex, hence in this article, we will state everything you need to know about these laws.
We've compiled some recommendations so you can buy a helmet that will fit you perfectly. These helpful tips will assist you in determining which type of helmet will give you the most protection and the tradeoffs between full face and open face helmets.